Resources for Extended School Closures
Halt the "summer slide" during an extended school closure with educational technology lessons and activities. For a limited time, I'm offering a 3 week membership that includes access to 18 lessons plus extras for students grades K-5.

Click here to register for a free account


Click here to log in to the student area

If you need printable technology lessons and activities, here is a packet for grades k-5: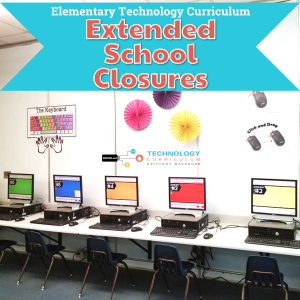 Click on the image to open the PDF
ESC Visual Plans
Feel free to use these plans to help you  plan out 3 weeks of activities.
Alternatively, you can subscribe for $15 per month. This option provides access to over 200 lessons and activities. It can be cancelled or paused at any time. Click on this image to learn more and subscribe.