Hey STEM Friends! I've teamed up with some of your favorite STEM Teachers and resource creators to bring you the new STEM Teacher Survival Guide Freebie! Sign up at the bottom of the page to get these freebies delivered to your inbox.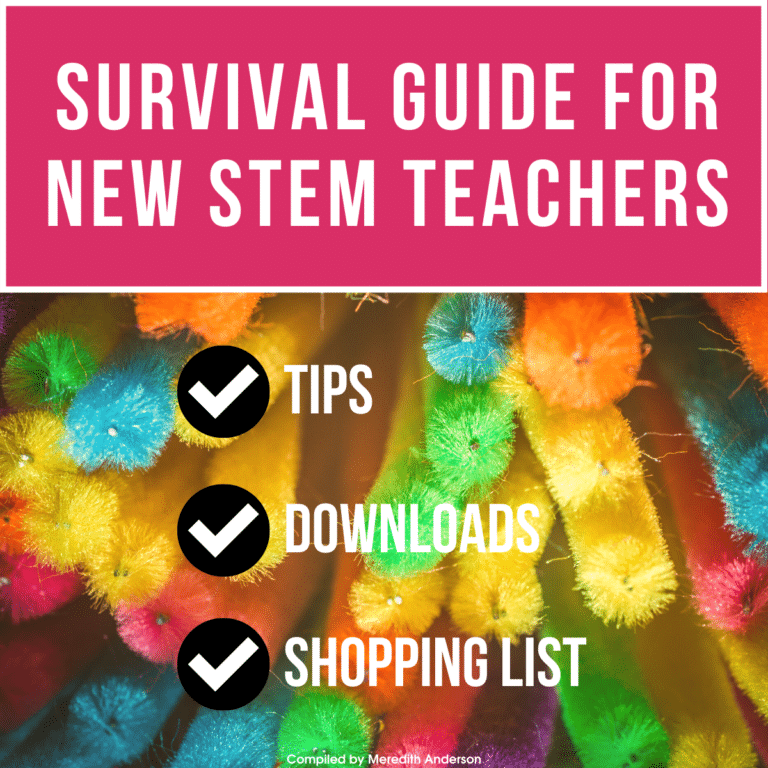 Want to share this with your team? Please share this page with your team so they can download the resources. The resources being provided are yours to use for personal, classroom use. Please do not post in any shared folders online (Google Drive, Drop Box, etc.), on your class website, in Facebook groups, or anywhere to be used by people other than you. If we notice that this is happening we will not be able to share amazing opportunities like this in the future. Thanks in advance for understanding!
Here is the list of what's included in this FREE bundle
Classroom Posters

STEM Challenges

Robotics Activities

Makerspace Task Cards

Green Screen Resources
By requesting this free bundle you are opting in to each creator's email list. You can opt out at anytime! But, we think you'll want to stay on these lists to keep receiving information and promotions from these STEM resource creators!
When you enter your name and email address to request the PDF you will be sent a separate email (typically very quickly, but sometimes it can take up to 24 hours). Be sure to check your spam folders, as sometimes they can swallow these amazing emails and keep them a bit hidden from you.
Note that the PDF is coming as a clickable button in an email.
Days Hours Minutes Seconds
This freebie bundle offer has expired!
Share on facebook
Facebook
Share on twitter
Twitter
Share on linkedin
LinkedIn
Share on email
Email